Publications include–
World News and Bandon Western World newspapers, Coast Explorer Magazine, Oregon Coast Magazine, Southern Oregon Artists Resource, Arcadia Publishing, Oregon Encyclopedia, Myrtle Point Herald Newspaper, Inland Journal
Clips
Bandon Rain storms the Oregon cider scene
Bandon Rain Hard Cider made a splash in its Bandon debut and quickly gained distribution around the state. In my interview on assignment for the annual Bandon Cranberry Festival special section of the Western World, the Gant family cider-making team shared the family's history in cranberry farming and how they flipped a hobby into a growing business.
Publications:
Bandon Cranberry Festival special section, Bandon Western World
Business, World News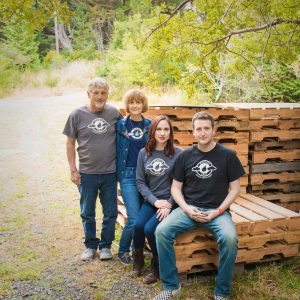 Locally sourced compost now available from SeaCoast Compost
My visit to SeaCoast Compost was a crash course in soil composition. There's a lot more to compost than meets the eye. With persistence and some heaving lifting, the company is turning wood and seafood byproducts into compost that customers say is "gold."
Publication:
South Coast lifestyle, World News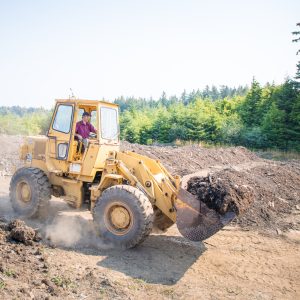 Spruce up the garden with plants from Go Native
Bandon students learn more with hands-on, place-based projects at the Go Native greenhouse and nursery. During my visit, students were busily transplanting starts for local butterfly gardens and reforestation projects.
Publications:
South Coast lifestyle, World News
Bandon Western World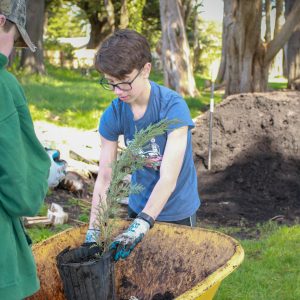 Agritourism a growing niche
Farmers welcome visitors interested in agritourism experiences that offer a taste of Oregon's south coast, including u-pick berry fields, farm-to-table dining and farmer's markets. My research for this article included a stop at Valley Flora Farm. I joined a group of Curry County students who visited with farmer Zoe Bradbury about healthy food and watershed resources.
Publication:
South Coast Strong special section, World News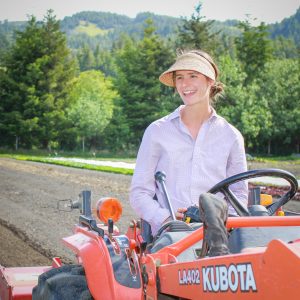 Building the Harbor Lights guitar fleet
Bandon middle school students get their hands on the instrument of the 21st century– the guitar. (Public response to the article resulted in several new guitars for the class fleet.)
Publication:
Bandon Western World